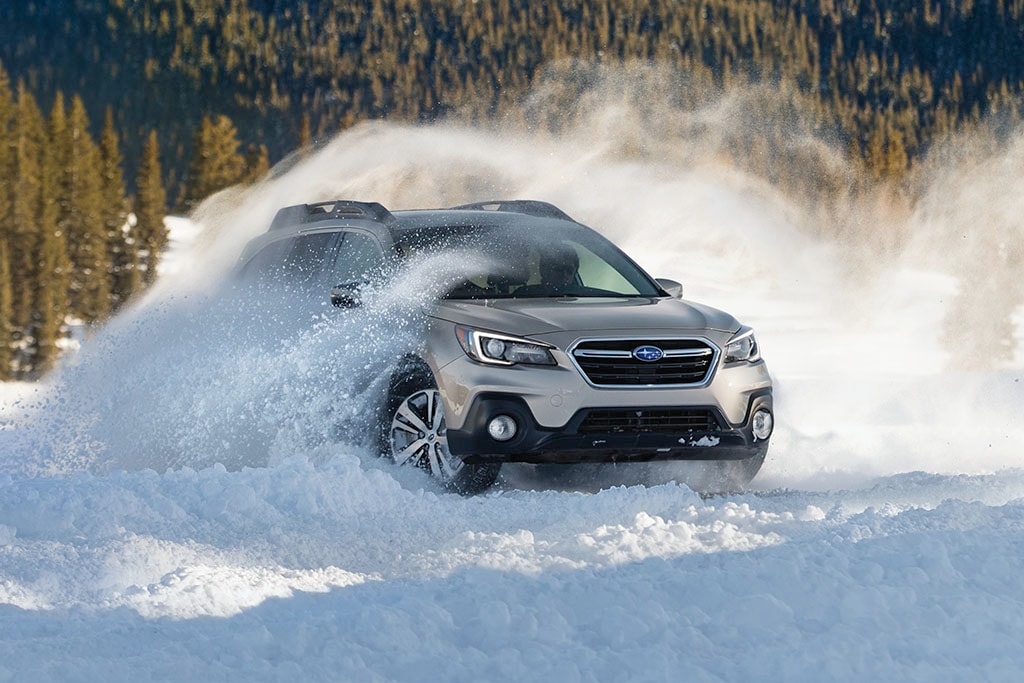 Many regions in the U.S. have already started seeing snow. And everyone knows that when there are low temperatures combined with ice and snow, the roads can descend into chaos pretty fast. Of course, not the kind of mayhem you would find on the Fury Road on the Mad MAX movie, but you get the idea, right?
During winter, keeping warm inside your car is barely enough, you also need to make sure that you won't have problems like getting stuck on the road. Lack of grip, poor visibility, and inexperienced drivers with snow and vehicles meant for the race track and not snowy roads are some of the many problems on the road during winter.
But what does all that cold and snow mean for you? While for a majority of people, the beginning of winter might be their cue to stock up on items to keep their driveways clear at home, for others, it's an entirely different scenario.
For people living in or planning to travel to states where winters tend to go berserk like Idaho, or Montana, they have to go beyond buying shovels for clearing the roads. It's imperative that they get their hands on cars that can handle the ice and slush safely and securely. But what kind of vehicle would be suitable for people looking to tame the snow and icy roads?
Here's a quick overview of the features to keep an eye out for when going for the best winter vehicle.
Whether you're looking to purchase or lease a vehicle for use on icy roads, you must consider the drivetrain system. The drivetrain determines how your car is going to fair when put to the test by extreme weather conditions. While it might make sense to purchase a flashy rear-wheel-drive vehicle during summer, you may end up frustrated once old man winter comes knocking. While one might argue that advancements in electronic stability control can help these vehicles to operate on icy roads, you don't want to bet your safety on that.
So your best bet for driving without worries during winter lies with four-wheel drive and (AWD) all-wheel drive. However, among the two options, it's highly recommended that you go with a vehicle with an AWD system such as the Subaru Symmetrical AWD. This is because when these winter-warriors sense a change in traction or road conditions, they spring into action and continuously shift power to other wheels that have more traction from the wheels that don't. So you always have the upper hand on the elements. Here are the advantages of the Subaru AWD symmetrical systems:
Better balance
Clearance is another thing that you must consider when choosing the best winter vehicle. Having an all wheel drive vehicle is great but if your vehicle is low to the ground, it will not be able to plow through thick snow as easily as vehicles with higher clearance.
So more clearance - the distance between the ground and the undercarriage of the car - will make it possible for you to go on your ski trip even if the destination is in an area where there are a few feet of snow. Even a few extra inches of clearance can help you avoid a road hazard.
Steering Responsive Headlights
Not only is it very hard to drive when it's snowing, but it's also quite challenging to see. This is why you'll need to get a car with adaptive or Steering responsive headlights. Steering Responsive Headlights. They can help you see better around corners because they aim towards the direction you are steering, rather than simply pointing straight ahead. You can see further around the corner, so you can react sooner if something unexpected happens.
Auto-Braking Or Forward Collision Warning
When you're driving on an icy road, and it's snowing, reaction time is everything. Getting distracted could mean veering off the road and into a ditch. A winter vehicle with auto-braking or forward collision warning will detect if something is too close to the car and auto-brake to help you avoid a collision. This feature can be quite handy, especially when the driver has no experience with driving in thick snow.
Why should you consider a Subaru as your winter car?
Now that you know which features to look for when searching for the best winter vehicle to conquer the icy road, the fog, rain, and snow, you need to narrow down your choices. Lucky for you, you don't need not look further than a Subaru vehicle! Subaru provides you with fantastic winter-warrior cars such as the Subaru Ascent, Subaru Outback, Subaru Crosstrek, and the Subaru Forester.
These winter soldiers feature symmetrical AWD systems that allow them to handle everything winter can throw at them. They are also well known for their extra ground clearance. Most Subaru vehicles have 8.7 inches of ground clearance, which can come in handy when driving in deeply snow-packed roads. These four vehicles also come with responsive headlights and the awarded Eyesight system that will give you an extra pair of eyes on the road.
You can rely on Subaru to engineer the best winter vehicles that will make you feel safe and secure when driving on wet and snowy roads.
Getting The Best Tires For Your Winter Vehicle
Just because you're thinking of getting your hands on one of the winter soldiers from Subaru doesn't mean it's time to heat the snowy roads. You might not like to hear this, but the fact is that your all-wheel-drive vehicle is only as good its tires and how they grip the road.
Here is a highlight of what you need to know about winter tires for your winter vehicle:
All-Weather Tires: These are all-season tires which means that not only can you use them all year round but they can also handle the winter season. However, their tires don't offer too much traction for places with severe winters.
Winter Tires: The tires are specially made for snowy roads, cold temperatures, and everything that winter might think to throw in your way. They feature deep grooves and large treads, which allows them to offer better handling, traction braking, and even prevents ice and snow from getting packed in the tires.
Tire Chains: Tire chains are not tires per se but are additions that should only be used when there's ice or snow on the road. They are well suited for the most treacherous roads, including those that are covered in deep snow or ice.
Studded Tires: These are winter tires fitted with studs to make it possible for your tires to grip ice and deep snow.
Winter can be quite brutal to drivers not just because of the ice and the snow but also because of the wind, rain, and fog that are part of this cold season. Any vehicle can lose control on slick or snowy roads or even through a sleek curve if not carefully driven. The whole point of the best winter vehicles is to create a situation where your car moves more naturally on snowy roads. So don't forget to consider the elements when driving this winter in Twin Falls, Idaho, or anywhere else.
Do you want to feast your eyes on the best winter vehicles and even take a test drive? Of course you do! Visit our Twin Falls, Idaho dealership today!