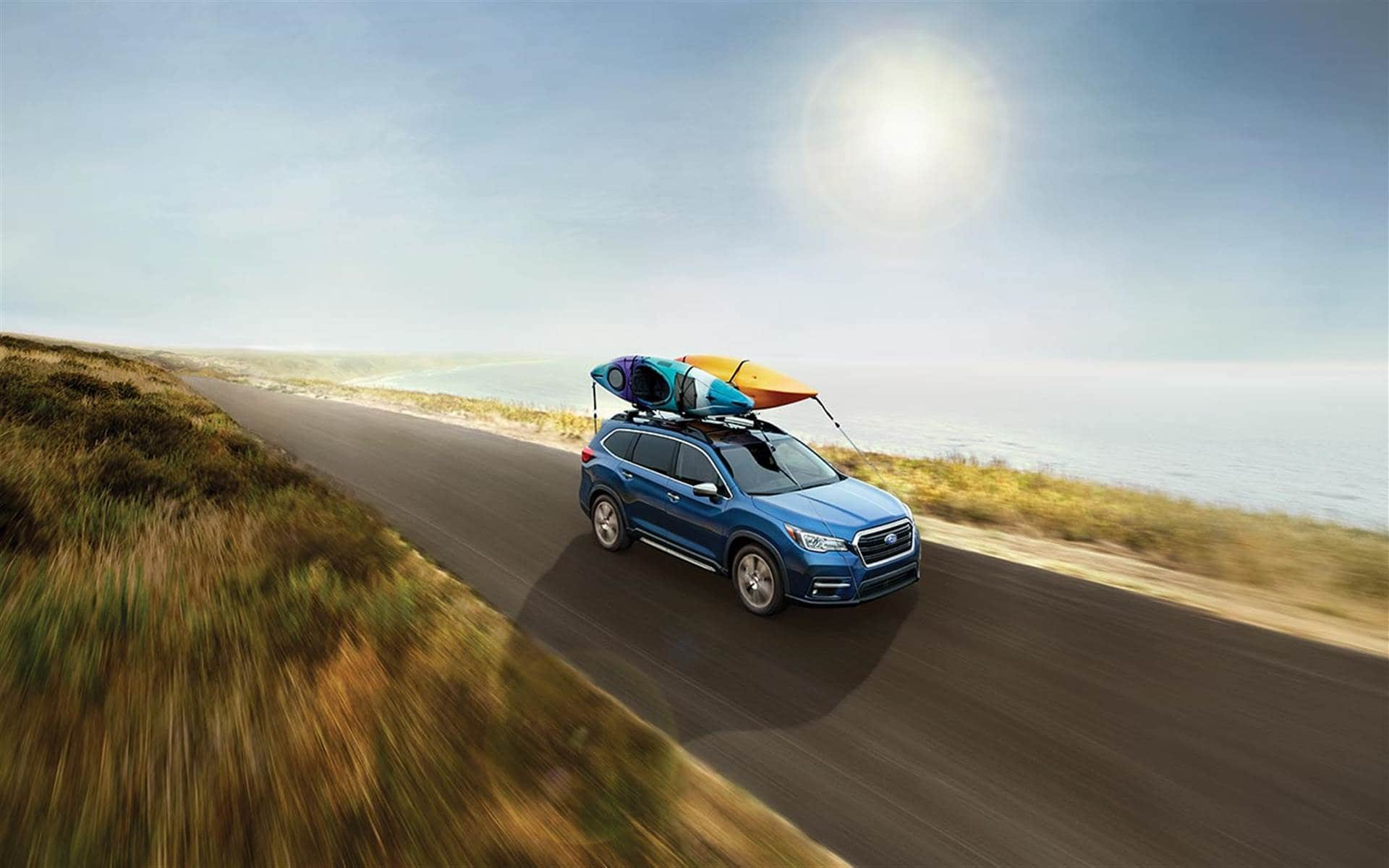 Summer is finally here! Is your Subaru ready to take on the heat? Without the right precautions, extreme weather can have an unfavorable impact on your Subaru. The heat can affect the cooling system of your vehicle, it can also accelerate wear on drive belts and hoses. Also, you might want to know whether your air conditioning system is in good working condition to help you cope with the high temperatures.
You can't afford to let any unfortunate technical issues spoil your summer adventures. In light of all this; now is a good time to swing by Subaru of Twin Falls to have your Subaru checked out by our factory trained technicians. We will bring your Subaru vehicle fully up to speed and ensure that you are good to go without any worries. You might be tempted by the near perfect condition of your Subaru but fact is every vehicle could benefit from a good maintenance service.
Important things to check before getting on the road this summer.
Air conditioning system
It wouldn't be wise to take on the summer heat without a fully functioning air conditioning system. During the colder months, the air conditioning system of your Subaru is not being used. Long periods of inactivity can affect its efficiency. You don't want to be stuck in traffic with a faulty A/C system. Run you're A/C for a few minutes to examine whether it's working properly. If your A/ C can't provide you with a temperature 10 degrees below the outside world, you need to visit us ASAP. We will also check the system for leakages and clean out the vents.
Wiper fluid and blades
When driving; visibility is key, and after having survived the colder seasons, your wiper blades might need some serious checking. The rubber strips of your wiper blades wear out with frequent use and sub-zero temperatures during the winter. More so, the wiper fluid reservoir might also be depleted, at Subaru of Twin Falls, our team of factory-trained technicians will check your wipers for any fault, and if necessary, we will replace them to ensure best visibility when driving your Subaru.
Tires
Lets face it, it's summer, so your tires are probably going to cover more mileage than ever. First and foremost, if you have not done so yet, it's time you switched those winter tires with all seasons or summer tires that are more fit for Summer driving. Also bad roads conditions can affect your alignment, subsequently impacting your ride quality; our factory trained technicians will perform a full inspection to ensure your Subaru enjoys flawless traction as it hit the roads.
On top of that, there are a few more components to inspect before hitting the road. We will inspect your battery to see if there's any corrosion and also test it to ensure it is fully charged and in perfect condition. We will also inspect your cooling system to avoid any engine overheating as well as your oil level. At Subaru twin falls, we leave no stone unturned in regards to the condition of your vehicle.

Stop by our dealership at 794 Falls Ave. and let's get your Subaru ready for summer!