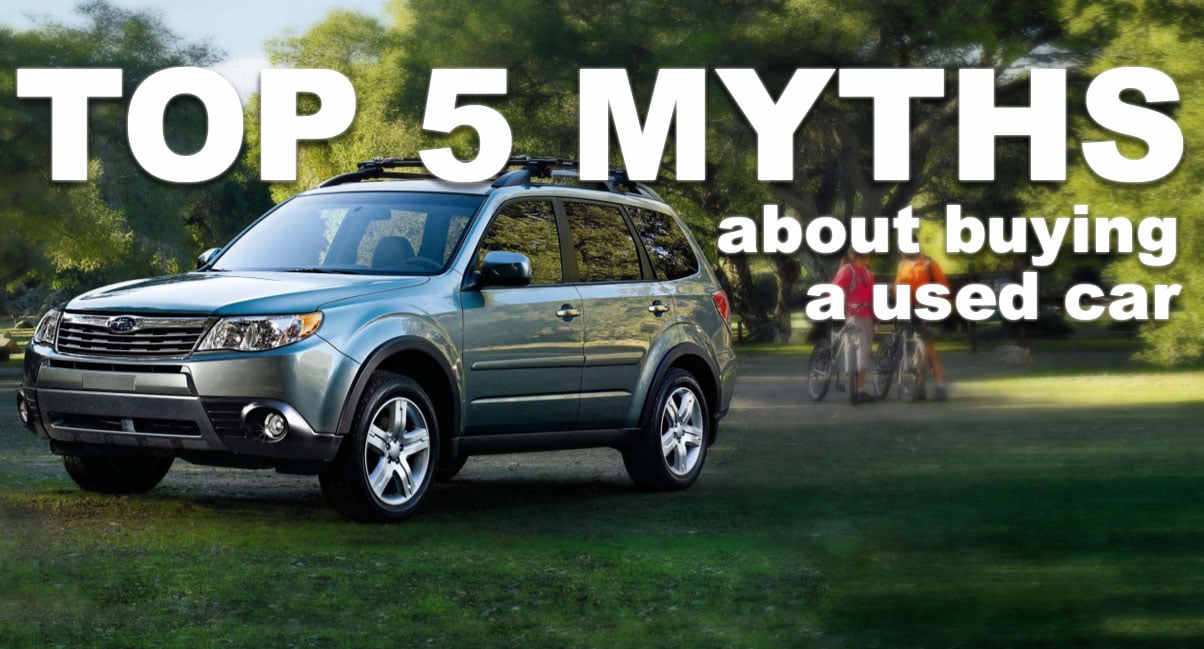 To Buy New Or Used? That is The Question
It's something almost everyone does at least a few times in their lives. Buying a car should be a fun experience, but it is often met with a great deal of stress. For many, it's hard to make a decision to purchase new or get a used one. If you are on the prowl for a car, it would be in your best interest to be well-informed about the truth some dealers are hiding from you.
Before you run off and buy a brand new car, it's essential to see why a pre-owned car could serve you just as well. Buying a used car often carries a certain stigma, but you may be surprised to find out that they can save you a considerable amount of money.
In the past decade or so, cars have been built to last longer than they ever have before. Some cars that are a few years in age aren't much different than brand new ones. Sometimes it's even hard to differentiate between the two. Previously, buying a car that isn't new was seen as an option only because a newer one was too expensive. That's no longer the case.
Here are a few of the misconceptions about buying used cars in Twin Falls that you should consider. Let's debunk the top five, so you can make a good decision!
The First Myth: Used Vehicles Will Be Costly In Terms of Maintenance
The chances of you buying a lemon at a dealership are significantly decreased in today's market. Again, since the turn of the century, vehicles have made tremendous mechanical improvement. Before cars have been built to last longer, the purchase of a used vehicle came with an expectation that much maintenance would be required. This situation is something you don't have to worry about anymore. It's much more likely that cars can reach 200,000 miles and beyond than ever before.
The demand from consumers for better operation of vehicles with competition in the global market makes them that much better. Cars indeed depreciate the day you take them off the lot. They lose up to 50 percent of their value within five years. Purchasing a car that is only a few years older can save you thousands of dollars off the sticker price while saving you money on monthly payments and insurance premiums. It's a win-win situation. With proper care, you can bet that purchasing a used vehicle will give the reliability you're looking for.
The Second Myth: A Monthly Payment Is What You Should Use For Budgeting
When you're shopping around for a used vehicle, a specific monthly payment probably comes to mind. For example, your budget may be about 300 dollars per month, so when you tell this to a salesperson, they may want to get you into a new car instead.
They could potentially get you into a brand new car for the same monthly payment, however, in order to achieve the same monthly price the loan usually gets extended. You could end up paying on a new car for an additional 24 to 36 months, and then end up spending way more than the car's value.
Extra and unnecessary car payments could end up being a reason to put an individual in financial troubles, so don't focus all your energy on the monthly payment.
You could indeed spend about the same for a used one, but you'll be making those payments for a much shorter period. Saving on a few years of car payments can go a long way for someone who wants to stay out of debt.
The Third Myth: You Should Only Purchase A Used Car With Cash
The days of handing someone a few thousand bucks and hoping the car won't break down are over. Since cars have gotten so much better, even pre-owned ones are sold much like brand new.
Paying for the value of the entire car with cash generally doesn't save you that much money in the long run. If you can find a used car dealership with a good reputation, they won't require a large down payment to buy a vehicle. It is better to consider the options of a reasonable loan for a reliable car that will last you for years.
As stated earlier, proper maintenance of a pre-owned vehicle only a few years in age can make it last for years to come. Within a relatively short time frame, you'll enjoy a still reliable car without any monthly payment. Just like purchasing a new car, it's essential to have a decent credit score to reap the benefits of a better interest rate.
The Fourth Myth: Shopping For Used Vehicle Online Is The Best Method
It's 2019, so of course, buying a vehicle online is an option. The internet can offer a hassle-free way to shop around for your next car. You can surf on the computer at night while you're watching TV or on your lunch break at work. Either way, people want the experience of buying a car to be simplified.
While the ease of use it convenient, it may not be the best place to look. Many sellers who conduct their businesses privately don't necessarily have the reputation or the trustworthiness of some used car dealerships. The internet is always useful for initial searching, but the next part comes in.
Getting a feel for the car with a test drive, inspecting the interior and exterior, and picturing yourself cruising on the roads in Twin Falls are all part of a trip to the dealership. Upon your visit, you can take a look at the certified pre-owned vehicles. These vehicles go through a rigorous multi-point inspection that gives the customer the same confidence as buying a brand new car. Taking the time to look around a used car dealership is crucial for anyone serious about getting a vehicle that will last them for years to come. When you want a good experience, it's hard to put your trust with an unfamiliar face.
The Fifth Myth: The Car Dealer Wants To Sell You Something Out of Your Budget
You've seen the funny television shows with the car dealer laughing all the way to the bank. However, the stigma of the greedy salesman who wants to take advantage of you isn't the case most of the time. While it's true that there may be a dishonest salesman, it's almost always the case that a dealer wants to put you in a vehicle that you can afford. Let's say you purchase a car with premiums you can't afford, and then the dealer will also suffer.
If your car is now causing you financial trouble, it's unlikely you'll visit back to that same dealership. The goal of any reputable dealer is to make sure you are more than satisfied with your purchase and become a lifelong customer. They should carefully consider your concerns and strategically help you determine how your purchase will fit into your current budget.
Buying Used Cars In Twin Falls
A new car can be exciting, but you don't need to have unnecessary costs just because it's a few years newer. Pre-owned cars have come a long way since the turn of the century, and consumers must complete their due diligence. If you complete the proper research, you'll come to realize that a car a few years older may only have minimal changes to a new one.
Now that you are more aware of the misconceptions about buying a used vehicle, you'll have all the information you need when you visit the dealership. Contact us today for more information on our used vehicle inventory.