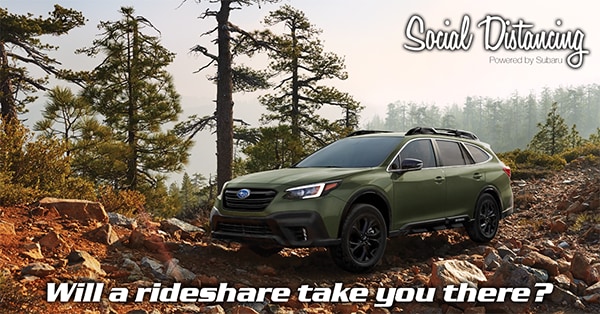 We are now living in a CoVid-19 world. Things that were once commonplace (eating IN restaurants, going to movies, ridesharing services, etc) could now be classified as risky behavior. To best protect oneself, it seems to make sense to be more self reliant, and have more knowledge of who was in the space you are occupying.
Beyond the potential risk of riding in a stranger from an app's vehicle, after people of unknown levels of contagiousness (either from the coronavirus, seasonal flu, or other communicable infectious microbes), the loss of independence can be a tough aspect of being a member of the vehicle-less society. In the Magic Valley / Southern Idaho region, mass transit is limited, and definitely does not take passengers to adventurous locales.
Add to that, when you & your Subaru are out in the wild, on a mountain, or in a forest, you don't have to worry about phone reception to get back home. Hop in your All-Wheel Drive equipped Subie, and motor on down the trail, with confidence.
If you select Subaru of Twin Falls to be your local Twin Falls car dealership, our team of non-commission Subaru Specialists are here to guide you through finding your next Subaru, virtually, or in person.
Browse our brand new Subarus for sale in Twin Falls.
Interested in Certified PreOwned Subarus? Our CPO Subaru cars for sale are a click away.
The rest of our used cars for sale are conveniently located here, as well.